Celtic Manor, Newport
14th - 16th October
For the first time, BCVA will visit Wales for our annual Congress in 2021. The superb and spacious Celtic Manor venue in Newport will definitely have something for everyone's tastes, whether that's golf, spa or wine, and this is certainly something we deserve after the challenging events of 2020 and into 2021. The location of Celtic Manor in South Wales, just off the M4 provides easy access for all types of travel and it will fully complement the Welsh themes that I have planned for this years event. I aim to celebrate my Welsh roots and showcase all the very best things that Wales has to offer, from homegrown "made in Wales" produce to Male Voice Choirs!
Whilst I cannot promise an appearance from the Welsh rugby team, we have something better with the fantastic Nigel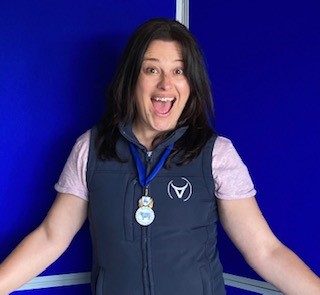 Owens MBE opening our Congress with a keynote lecture that I'm sure will be both inspiring and light hearted. TV personality Nigel is now retired from international rugby refereeing but aptly farms Hereford cattle just outside Swansea.
I don't want to give too much away about the programme just yet, but I can reveal that we can look forward to a varied programme that should appeal to both dairy and beef practitioners from farm and mixed practice, and a balance between refresher lectures and new advances in research. We also want to provide industry updates to keep everyone up to date with recent changes and opportunities for panel discussions and debates in "hot" topics. A small snippet of programme features will include:
Workshops - our ever popular workshops will be back, with more on the menu so everyone has an opportunity to attend these interactive small sessions.
Farm Vet Futures - This stream will look at the sustainability of our profession, both in the literal sense and in terms of our future farming sustainability.
The popular Professor Frank Mitloehner from UCD will be joining us for a virtual keynote lecture on sustainable livestock agriculture.
Young graduate stream - our popular young grad sessions will return on Saturday, to provide invaluable and practical tips to the newer members of our profession.
The full programme will be released in the coming weeks, so do watch out for it and snippet updates as we reach the run up to the main event.
We need to accept that Congress will be a little different this year due to ongoing Covid restrictions, but the main thing is that the event can run with a few extra safety measures in mind, so we can balance delegate safety with a great CPD programme and the social and networking events that we have all so badly missed. We will keep you updated of any extra requirements in plenty of time. We are also excited to be able to offer a hybrid event this year, where some of the main lecture streams will be recorded live and accessed virtually. This will be ideal for those delegates who are unable to make the journey to join us, but do not want to miss out on the fantastic CPD offering that Congress 2021 promises!
Make sure to register early to guarantee your place and take advantage of the early bird discount!
I, the BCVA board and the office team look forward to seeing you for the the first time in 18 months!
Diolch i chi a'ch gweld ym mis Hydref.
Nikki Hopkins, BCVA President
A copy of the programme can be downloaded below