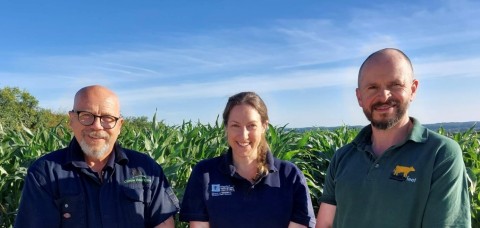 Cattle welfare is set to get a boost thanks to a Lantra-approved programme that will unite farm vets and hoof trimmers in the challenge to improve mobility in the national herd.
The British Cattle Veterinary Association (BCVA) is joining forces with colleagues at the Cattle Hoof Care Standards Board (CHCSB) to create a Lantra-approved training programme that will enable farmers, hoof trimmers and farm vets to combat cattle lameness.
"Lameness is the top welfare concern in the dairy industry yet one that can be a challenge to tackle, which is why BCVA Board has been keen to work with CHCSB on this project" explains Dr Elizabeth Berry, BCVA President. "One component of lameness management that is important in every herd, regardless of size or management system, is the early detection, prompt, effective treatment of lame cows. Despite its importance, there are still improvements that can be made on almost every farm, whether it be detecting cows earlier in the course of lameness or revisiting treatment techniques and protocols."
This training partnership aims to raise the standards of hoof trimming at every level; farmer, vet and hoof trimmer and create a more co-ordinated and consistent approach. The courses themselves range from 'Basic Foot First Aid' through to 'Intermediate Hoof trimming', allowing clear progression in skill level and complementing the existing Advanced Level 4 qualification in professional cattle hoof trimming. Anybody involved with cattle can benefit from this training.
Full details of the Lantra-approved courses will be launched at the CHCSB Conference at Hartpury College on Friday 30th September 
https://www.hoofcarestandards.co.uk/events/v/1365-chcsb-conference-2022/
READ THE FULL PRESS RELEASE HERE