A PDF of the Programme is available below. This is subject to change and still has sessions that are being confirmed.
---
General information
Colour-coded lectures
We hope that by colour coding the lectures and their related streams, it will allow you to streamline your sessions in your main area of interest without missing out on too much of this year's exciting and varied programme. The programme will be colour-coded into Keynote Speakers, Medicines, Enacting Change, Recent Graduate Focus, Practice Matters, Short Oral Presentations, Diseases, and Focus Sessions. We still have our Sheep and Beef talks but instead of dedicated sessions these are spread out over the 3 days. We have once again tried to provide delegates with a variety of subjects that appeal to all delegates in different types of large animal work, at all stages of qualifying, whilst always keeping our focus on how things relate to being useful and practical. We are pleased to announce that on Saturday we will be running our newly named "Recent Graduate Focus Stream" which is designed to provide appropriate topics and teaching to vets up to 8 years qualified. These will be in the format of shorter workshop style sessions, to provide the most interaction. Our keynote speakers are an important mix of international and regional experts in their field and are sure to deliver some excellent sessions. We really hope to see you there!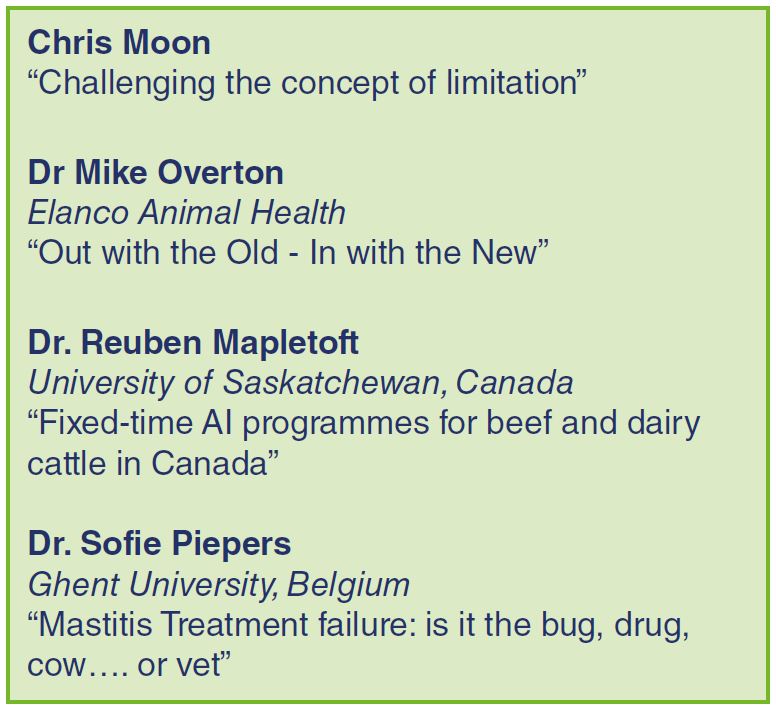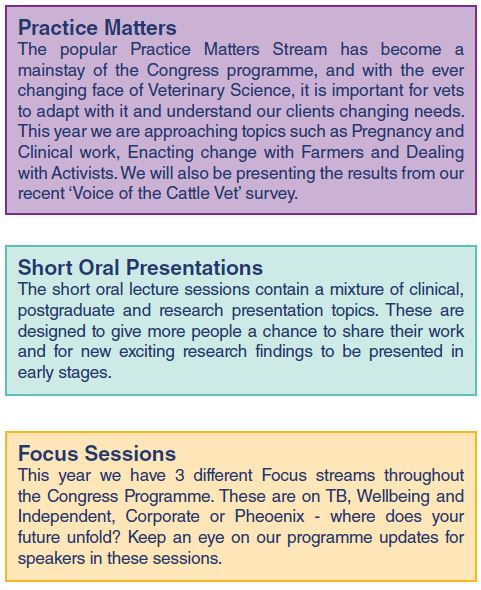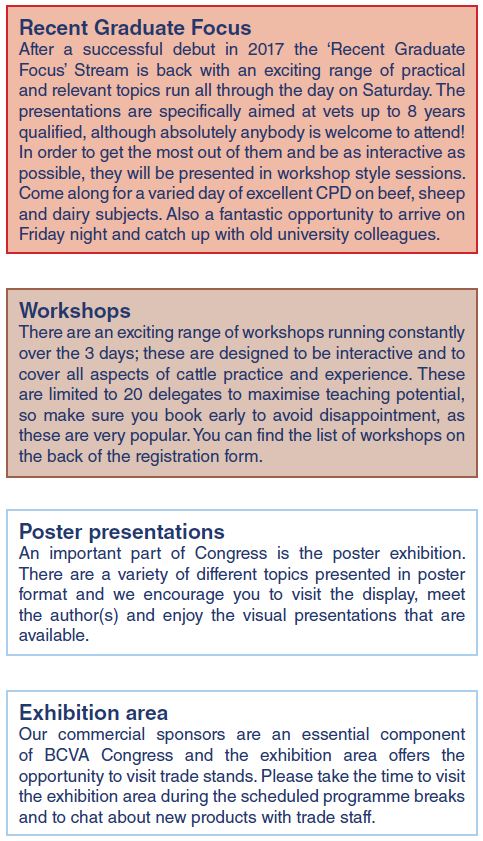 ---
Register for Congress at https://www.bcva.org.uk/cpd/bcva-congress-2019-reg